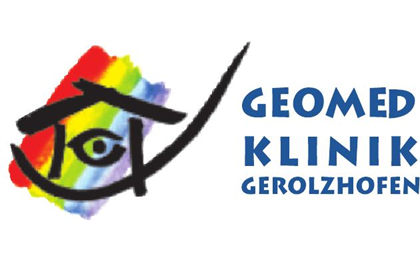 Start your career at Geomed-Kreisklinik Hospital Gerolzhofen
The Geomed-Kreisklinik is the progressive community hospital of the Schweinfurt District, located in the town of Gerolzhofen. As a general hospital the Geomed-Kreisklinik offers 95 patient beds and a team of around 250 staff members that takes care of all of our patients' needs around the clock, in a comfortable and friendly atmosphere. We support our staff with state-of-the-art medical technology and expedient work flows. Patient follow up questionnaires show an overall high degree of satisfaction with their care and treatment. Short distances and good cooperation among disciplines ensure quick diagnoses and well-adjusted therapies.
Hospital Specialties
Internal medicine
Geriatric acute care
Palliative care
Trauma and orthopedic surgery, including joint replacements
General, abdominal and vascular surgery
ENT
Anesthesiology and intensive care
24-hour emergency department
Team Work for Great Outcomes…
Is not only our goal for patient care, but also how we treat each other. The hospital's motto "The person is our focus" stands for our patients and our employees. We provide a great work atmosphere and a team approach to make it easier for our staff to feel appreciated.
Educational and Professional Opportunities
We offer educational and professional opportunities to physicians, nurses, therapists, and allied health professionals, whether they are new grads or seasoned providers. We offer educational opportunities such as internships, fellowships, or clinical rotations. We also offer general nursing education to young people, to get them excited about all aspects of patient care.
More Than a Place to Work
The Geomed-Kreisklinik is the perfect place to work for people who enjoy working in a hospital, helping people, a friendly work environment, and are team players.
The employment opportunities page on our website www.geomed-klinik.de has up-to-date information on open positions and application procedures. We appreciate your interest!
What our Employees Value about us
Competitive wages and long-term care benefits
Family-friendly scheduling
Continuing education
Flexible hours
Training stipends and guaranteed jobs upon graduation
Meal discounts
Free parking nearby
Free uniforms
Active staff council