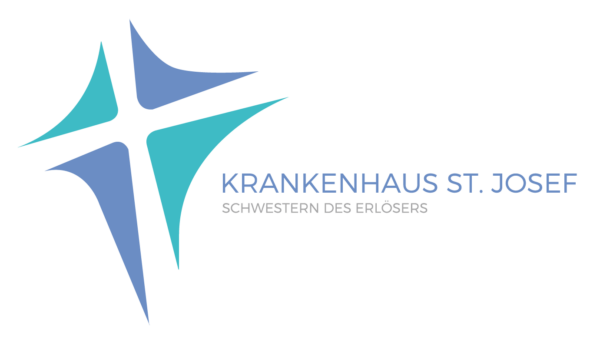 St. Joseph's Medical Center Schweinfurt
St. Joseph's Medical Center is a modern, fully accredited general hospital. Nearly 800 employees take care of more than 33,000 patients annually, from the city and surrounding areas – about 20,000 of them are outpatients.
St. Joseph's is the only Catholic and church-affiliated hospital in Schweinfurt County. The hospital is operated by the Congregation of the Sisters of the Redeemer Würzburg. Today, the role of the nuns is much reduced and only few of them still work there, but Christian values still guide the medical center's mission and the daily work.
Scope of Services
St. Joseph's combines modern, future-oriented medicine with traditional, Christian values. The hospital offers comprehensive medical, nursing and therapeutic services in six departments: surgery, internal medicine, palliative care, geriatric acute care, anesthesiology, and intensive care. The hospital also contracts with ENT, obstetrics and gynecology specialists to provide those services as well as, and collaborates with seven ambulatory specialty clinics located within the hospital complex.
Special Emphasis: Medical Care for Refugees
Employees and managers of the medical center take special pride in taking care of the medical needs of newly arrived refugees. To improve the outcomes of care, in 2019, the hospital launched a crowdfunded project called "SoulTalk" that connects refugees with other refugees for psychosocial counseling. This innovative approach is drawing attention nationwide.
Many Career Opportunities
Team spirit, positive attitude, mutual respect, detail-orientation, attentiveness, individualized personal and professional development, plus Christian values define the culture of St. Joseph's – from how patients are treated to how employees interact with each other.
Another core value of the medical center as an employer, is to provide opportunities for professional growth. Opportunities abound for new professionals as well as long-term employees. Continuing education is offered at every level and for all professional groups. For medical staff alone, the hospital offers continuing education in nine specialties.
Hospital-Based Nursing College
St. Joseph's Medical Center has operated a fully accredited nursing school since 1952. The curriculum emphasizes patient care fundamentals and offers specialization options to nursing students. The competencies include training in adult, pediatric and geriatric care. The training program takes three years to complete.
This year, 21 students completed their education at St. Joseph's. Ten of our students won state awards for academic excellence.
Professional Opportunities for Medical Students
Medical students can complete their internships as well as fellowships at St. Joseph's.