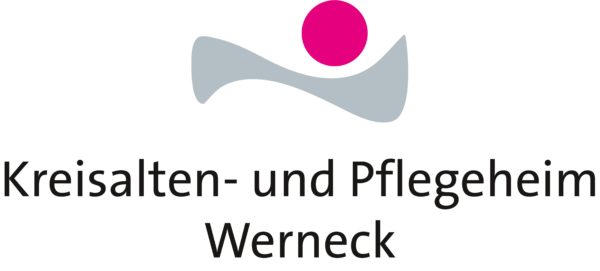 District Elder Care and Nursing Home Werneck
The Schweinfurt District Elder Care and Nursing Home is well known for its high level of nursing care and pleasing atmosphere. For the geriatric patients, our goal is to allow them to live and function independently and in a self-directed way for as long as possible. We take a comprehensive approach to geriatric care, taking into account the entire person as an individual. Residents receive individualized care that is tailored to their circumstances and needs.
The home is filled with life, inclusive, and well-connected to other institutions in the Werneck area. We strive to fulfill the wishes and needs of our residents by continuously improving our services.
Scope of Service
Approximately 180 staff members take care of the needs of 213 residents. 30 spaces are in a locked unit and 26 residents live in a geropsychiatric unit.
We offer the following patient care services:
Acute care
Short-term rehabilitation
Locked and low security geropsychiatric unit
Flexible day time nursing care
Open lunch for seniors
Special dementia care
For our employees we provide:
Secure, long-term positions
Well-organized onboarding procedures, modern leadership style, and protocol-driven decision-making
A variety of flexible work schedules that allow for better balance of private and work responsibilities, esp. for single parents
Personal time off
Performance-driven compensation, competitive pay, and attractive benefits that include company long-term care, savings plans, and discounts
Reimbursement for continuing education
Facility-wide health management program that includes organized hikes, nutrition counseling, and health fairs
Employee discounts
Free parking and work uniforms
Employee events, such as company outings, get-togethers, parties, and e-bike leasing