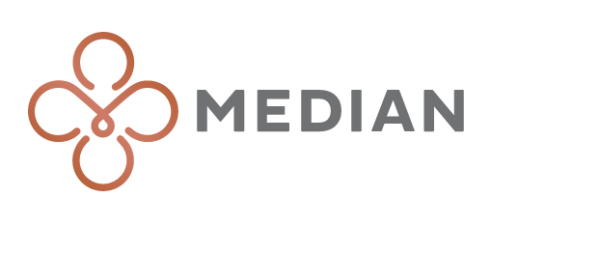 MEDIAN Frankenpark Hospital in Bad Kissingen
The MEDIAN Frankenpark Hospital in Bad Kissingen is owned by the MEDIAN Group, the largest privately owned rehabilitation hospital company in Germany. Annually, more than 15,000 employees treat roughly 230,000 patients in 120 rehabilitation facilities, acute care hospitals, outpatient therapy clinics, ambulatory care clinics and occupational therapy clinics all over Germany.
Advanced Level Interdisciplinary Rehabilitation
The MEDIAN Frankenpark Hospital in Bad Kissingen is a sub-acute rehabilitation facility serving orthopedic and geriatric patients. What makes this facility unique is, for one, its location in Germany's most popular resort town, and, for two, the hospital's specialization in interdisciplinary rehabilitation. The treatment goals of the MEDIAN Hospital include overcoming illnesses and injuries, avoiding relapses, and management of risk factors. To this end, the Bad Kissingen Hospital uses a comprehensive therapeutic treatments that involve treatment plans that utilize approaches from different disciplines.
Treatment plans are developed individually by orthopedic, internal and geriatric specialists working closely together and the subsequent fine-tuning by therapy and nursing staff.
When determining a treatment plan, physical ailments, psychological and social effects of the condition are diagnosed and considered.
Empowering Care
The professional team of the rehabilitation hospital is distinguished by its expertise, level of training, compassion and personal motivation. A three shift rotation ensures that patients receive 24/7 care that includes e.g. nursing care as well as instructions for activities of daily living or training classes. Our staff also provides training and support to family members. Another unique approach at our hospital is an individual approach to treating not just the condition but to also address the specific limitations that each patient experiences. Our care team not only empowers patients to regain independence, they also address the emotional needs of our patients.
Excellent Patient Care
The MEDIAN Frankenpark hospital is a top rehabilitation provider in Germany and was recognized as such in 2020 by the FOCUS Health Magazine. The rehabilitation hospital made first place nationwide for its orthopedic care.
Excellent Professional Opportunities
As the largest privately-owned rehabilitation hospital provider in Germany, the MEDIAN Group offers numerous entry-level opportunities, as well as professional development for physicians, therapists, nurses and business managers.
We offer cutting-edge treatment modalities, individual therapies, a regional facility as well as a nationwide network of hospitals. At MEDIAN, employees can expect to enter an innovative and dynamic work environment, and outstanding entry-level as well as continuing, professional development opportunities. A popular aspect of working for MEDIAN is the nationwide cooperation of our MEDIAN Medical Boards that includes physicians, as well as nursing, therapy and dietary staff.
Comprehensive Training and Continuing Education Opportunities
The MEDIAN Group has as its mission to always be on the forefront of new approaches to rehabilitation medicine.
Employees are encouraged to further their professional development by taking advantage of the MEDIAN Academy and its comprehensive course offerings.
MEDIAN supports scientific and online studies of its associates. Within the network of all MEDIAN hospitals, physicians, for example, can complete medical specialist training in a number of medical disciplines, or train to become the MEDIAN leaders of tomorrow.