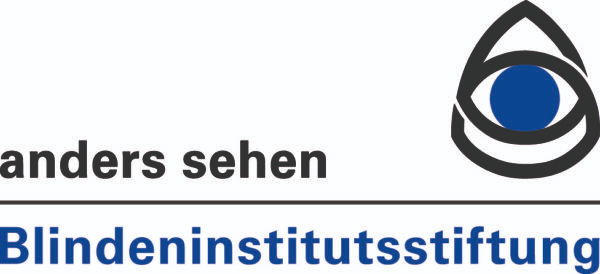 Institute for the Blind Würzburg
Assisted Living Facility for the Blind and Multi-System Handicapped
The Institute for the Blind Würzburg assists patients who are blind and deaf or hearing impaired, plus have additional needs and enables them to live life as fully as possible. From birth to ripe, old age, our patients receive individualized services and support to help them develop their potential. We offer a path for optimal participation in as normal a life as possible to our patients and their families.
The Institute for the Blind Würzburg is the largest such facility operated by the Institute for the Blind Foundation of Bavaria and Southern Thuringia.
Diverse in Every Way
Daily life for our patients is supported by 1,000 staff members who take care of all the needs of our patients, from early childhood learning support, school, day care, residential support, workshops, and many ancillary services. We offer comprehensive educational, therapeutic, and medical services for patients suffering from blindness, communication impairments and other multi-system disabilities. Our services are also available on an outpatient basis, and we operate a medical specialty facility for adults with complex physical challenges.
Working for the Institute for the Blind Würzburg
The Institute for the Blind Würzburg employs staff in more than 50 different departments whose mission it is to care for, support, and promote our patients through all their life stages.
We invite you to join our diverse team of healthcare and nursing professionals.
What We Offer:
Intrinsically rewarding work
Secure positions as government employees with competitive pay and generous long-term health insurance benefits
Inclusive work environment
Individualized and family-friendly schedules
Sabbaticals and part-time work
Modern and well-equipped work places for high-quality care in a stress-free environment
Comprehensive in-house continuing education offerings and many professional development opportunities
Spirited culture that encourages parties and get-togethers, and fosters the inclusive mission of our foundation
Corporate health management program with many fitness and wellness offerings
We are looking forward to meeting you!