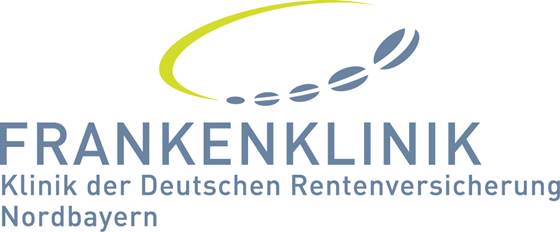 Frankenklinik Hospital Bad Kissingen
The Frankenklinik Bad Kissingen is located in the center of Germany's most popular resort town, right next to the thermal springs. We provide inpatient and outpatient physical therapy and rehabilitative care for orthopedic and cardiac patients. The hospital is one of eight rehabilitation clinics in the region, operated by the German Retirement Insurance Fund of Northern Bavaria.
Scope of Services
The Frankenklinik offers a broad spectrum of certified medical rehabilitation treatments to its patients. They include individual treatment plans, inpatient and outpatient care, as well as post-discharge therapy. Our clinic has a total of 145 beds: 100 beds for orthopedic and 45 beds for cardiac patients.
Comprehensive Therapy Plans
The motto of the Bad Kissingen Frankenklinik is "Creating Health Together." Our team of doctors, therapists and care staff uses the most advanced diagnostic and therapy tools to help our patients on their way back to a normal life.
Our treatments follow comprehensive therapy plans that take into consideration physical and emotional factors, as well as the social and professional life of our patients.
To guarantee the best possible patient outcomes, we work closely with other hospitals in the region and beyond.
The Bad Kissingen Frankenklinik is especially proud of its modern therapeutic equipment and providing that care in a pleasing atmosphere. To that end, patients can use our swimming pool, sauna and steam room at their discretion.
The Frankenklinik as an Employer
"Creating Health Together" is not only our motto for the patient care we provide, it is also how our entire clinical staff works together. Every employee has the opportunity to be an engaged member of a treatment team, to have an impact on our work flow and how we are structured. The Frankenklinikum is always open for change and improvement that includes ongoing professional as well as personal development.
Training and Continuing Education Opportunities
As a modern rehabilitation hospital, the Frankenklinik offers a wide variety of continuing education opportunities to its employees. Courses are available on site as well as offsite. Our clinic is accredited to provide continuing education credits in orthopedic and trauma medicine, physical and rehabilitative medicine, as well as internal and social medicine. Depending on the staff member's role and education, we also offer training programs leading to certifications as medical merchandizer, cook, and medical technician.
What Distinguishes the Frankenklinik as an Attractive Employer
We have an employee union and wages are contractually guaranteed
Company long-term care
Use of our facilities as part of our company health management benefits
Member of the ig-b health network
Live and Work – Where Others Come for Vacations
Rural, idyllic and full of potential – that sums up well the resort town of Bad Kissingen. Surrounded by beautiful nature and located between the Rhön high country and the lovely Main River Valley, Bad Kissingen is a popular vacation destination.
Bad Kissingen offers a large variety of leisure activities year-round to anybody interested in cultural and musical events, or the outdoors.
Economically speaking, Bad Kissingen is, according to a recent study, one of the ten most promising communities for economic growth in Germany. This is a great community for people seeking to have a successful career and a relaxed overall lifestyle.
We offer housing to employees of the Frankenklinik.