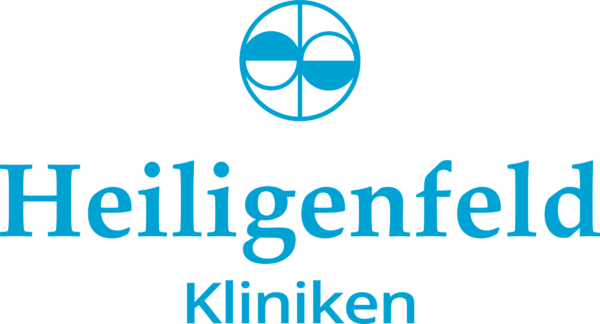 Heiligenfeld Hospitals
The Heiligenfeld Hospitals consist of eight hospitals at five locations that employ around 950 people. The clinical emphasis is on the treatment of psychosomatic and somatic conditions.
Scope of Services
Patients are treated following the integrative approach for psychosomatic medicine at the hospitals Fachklinik Heiligenfeld, Parkklinik Heiligenfeld, Rosengarten Klinik Heiligenfeld, Heiligenfeld Klinik Uffenheim, Heiligenfeld Klinik Berlin, and the Psychosomatische Privatklinik Bad Grönebach. The Luitpold Hospital Heiligenfeld offers orthopedic and trauma surgery, internal medicine, oncology and urinary oncology rehabilitation and therapy.
The Heiligenfeld Center for Animal Therapy and Supportive Care provides inpatient psychosomatic care involving pets. The Heiligenfeld Hospital Waldmünchen specializes in psychosomatic medicine and psychotherapy for children, youth and adults. The facility includes the Akademie Heiligenfeld, as well as a business consulting office.
Work Environment
Heiligenfeld welcomes employees to a corporate culture rooted in humanistic principles that is committed to sustainability, integrity and cooperation. The clinics cultivate a lively work environment where employees are involved in corporate decision making processes. Regular events are designed for staff to exchange ideas and promote the growth of the Heiligenfeld hospitals as a group. Our institutional culture is unique because we take care of and value each other.
Heiligenfeld is committed to progress and learning. We face the challenges of the future head on by asking probing questions and reflecting on the status quo. Our facilities are keenly aware that people are stressed by social changes, globalization and the modern pace of life. That is why we take taking care of our employees just as seriously as we do taking care of our patients.
Heiligenfeld looks at employees as human beings with needs, feelings and a desire for self-actualization. Making our employees feel appreciated is a big priority, last but not least, because we want them to feel good about contributing to our organization and taking care of our patients.
Work is Life
Heiligenfeld strives to offer a work environment that offers meaningful work, self-directed tasks, good work conditions and opportunities for growth, so that our staff can be themselves, be creative, be expressive, and be happy.
We Are Looking for Help
Are you a physician, psychotherapist or psychologist with a conscience?
Do you take a heart-centered approach to and enjoy patient care?
Are you a physical therapist with passion and a love for patient care?
Are you looking for work in an administrative role, patient care, food and beverage or housekeeping?
If so, join our team! We have been rated as the best hospital to work for in 2020 and we are looking forward to your application!
What We Offer
Heiligenfeld offers financial and non-financial benefits that are expanding continuously. We are committed to offer a variety of perks to our staff, opportunities to participate in the success of our organization, and assistance in times of need as a sign of our appreciation. Benefits we offer include:
Financial benefits:
401k
Corporate long-term care benefits
Sick leave and benefits
Gasoline vouchers
Childcare benefits
All of our employees can participate in our educational seminars and conferences for free
Non-Financial Benefits:
10 days of paid continuing education outside our facility per calendar year
Wellness vouchers redeemable at work for health promoting activities such as massages
Generous overtime pay for physicians, psychologists and psychotherapists when filling in for colleagues on leave, precepting new staff, etc.