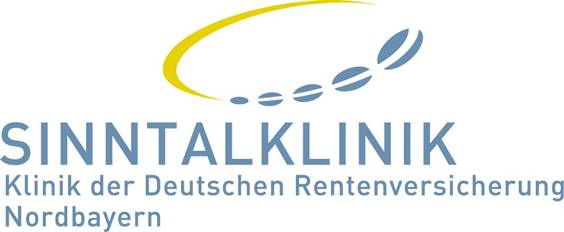 Sinntal Hospital in Bad Brückenau
The Hospital Association of the German Retirement Fund Northern Bavaria operates eight certified rehabilitation hospitals, including the Sinntal Hospital in Bad Brückenau near Bad Kissingen. This specialty hospital offers rehabilitation, in- and outpatient therapy for urology, oncology, and internal medicine patients.
Scope of Services
The motto of the Sinntal Hospital is "Creating Health Together." The hospital team supports patients on their path back to a successful private and professional life. The Sinntal Hospital follows a holistic therapy approach taking care of patients' bodies and souls while taking their social and professional life into consideration as well. To this end, the Sinntal Hospital not only offers traditional healthcare, but also occupational therapy, health coaching, dietary counseling, as well as help reintegrating into the workplace. In Bad Brückenau, staff puts special emphasis on the psychological support of our oncology patients, including private consultations with psychologists, stress management, and relaxation therapy.
Our therapy services are offered on an inpatient basis or as all-day outpatient therapy. The Sinntal Hospital also offers ongoing outpatient therapy, as well as a more intensive rehabilitation follow-up service.
Certified Quality
The Sinntal Hospital in Bad Brückenau is fully accredited. Since November 2010, the hospital is an official, cooperative partner of the Comprehensive Cancer Center Mainfranken and, since August 2012, also of the Comprehensive Cancer Center Erlangen – European Metropolitan Region Nuremberg.
The Sinntal Hospital as an Employer
Creating Health Together – this motto also applies to how our hospital staff works together and treats each other. We offer state of the art technology for medical treatment and care, high quality care standards, participation in rehabilitation research projects, ongoing professional continuing education, and cooperation with numerous network partners, etc. Continuing education opportunities and general expertise are, however, not the only perks enjoyed by Sinntal Hospital employees.
Bad Brückenau, an idyllic small town at the base of the Bavarian Rhön region, is a great place to live. You can hike or bicycle along the Sinn River, relax in the resort town, and soak in the bath house. There is greenery all around, meadows and fields, the distances are short and the infrastructure is great. There is so much to explore here!
What Distinguishes the Sinntal Hospital an Attractive Employer
Guaranteed government-rate wages
Corporate long-term care
Use of hospital facilities as part of the company health management plan
Extensive network of insurance providers
Free parking spaces